Scale the way you work with your IT contractor workforce
Find, hire, onboard, manage, and pay talent -- all within Revuud.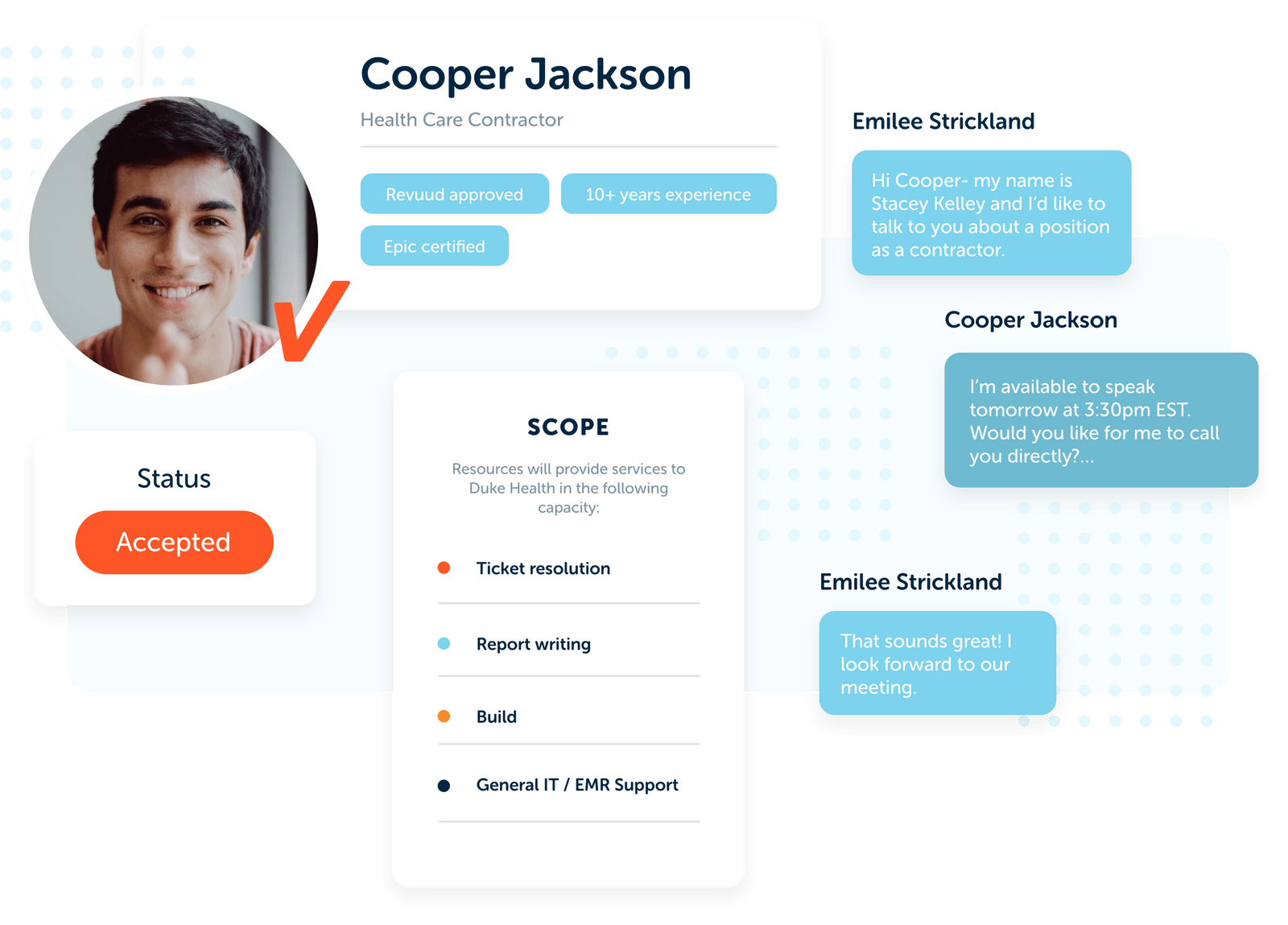 Software Products We Support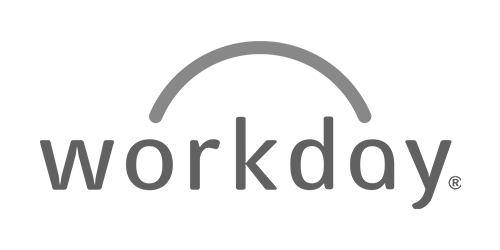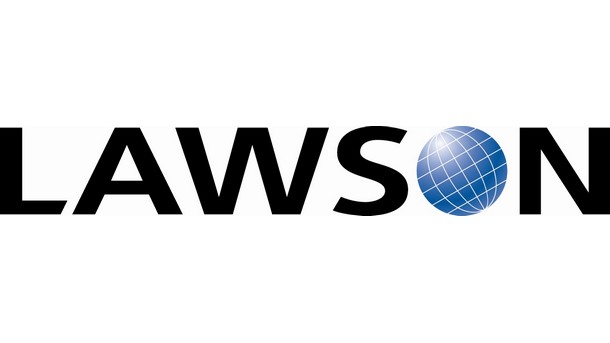 Feel the Impact of Revuud
Get one holistic view and full control over your health IT contractor workforce
Streamline your hiring process by leveraging Revuud to find, hire, onboard, manage, and pay your IT contractors -- all in a single platform at a fraction of the cost.
Empower your teams to work faster and maximize productivity
Revuud transforms how healthcare systems and talent choose one another, engage together, and develop trusted relationships. It's human-centered technology at its best.

Whether you are a healthcare system looking to hire, or IT talent looking for work, Revuud assures you will have a simplified, streamlined, and superior experience.
Who we are
Revuud is your go-to resource management marketplace, bringing together specific IT jobs and top talent to fill those jobs. We've fundamentally changed how healthcare systems and talent work together.
What we do
Revuud empowers a connected community of healthcare systems and vetted IT Talent to work together, eliminating the need for a staffing agency or a recruiter to fulfill interim, fractional, or permanent staffing needs.
Why it matters
Healthcare systems and talent are in control -- and by removing the middleman, long-term risk is mitigated. The result is healthcare systems contractor spend is ~35% less, and talent takes home significantly more. Everyone wins!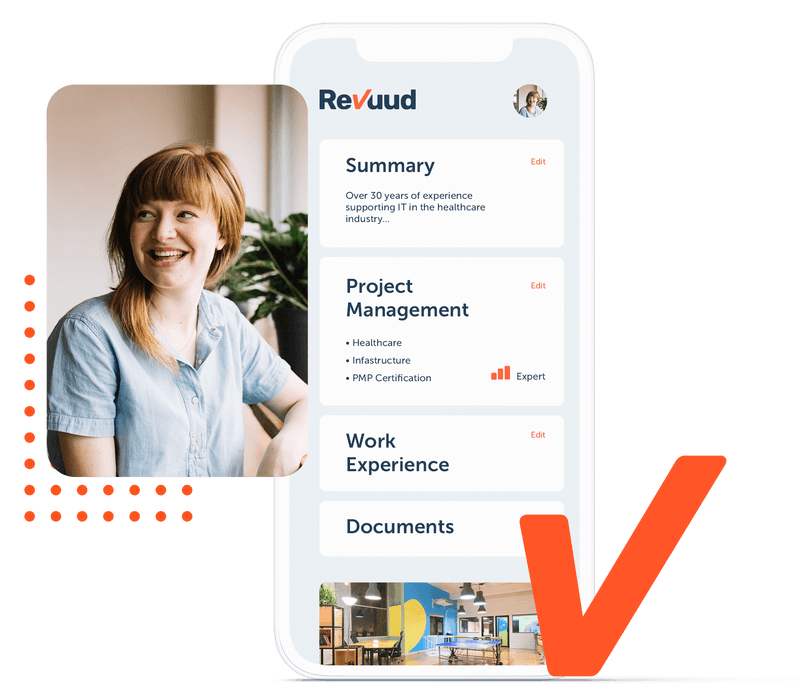 Easily connect with pre-vetted IT talent
No hassle hiring
What if a technology platform existed where workflows were streamlined, and you could connect directly with Talent applicants to build and scale your flexible workforce?

No need to imagine, the Revuud marketplace is no hassle hiring.
Land your next gig
Your work, your way
Whether you're looking for independence, more free time, or more money in your wallet, Revuud puts you in control of your work. Connect directly with Healthcare Systems, and we'll take care of the details; including contracts, timekeeping, invoicing, and your payment. It's your work, your way.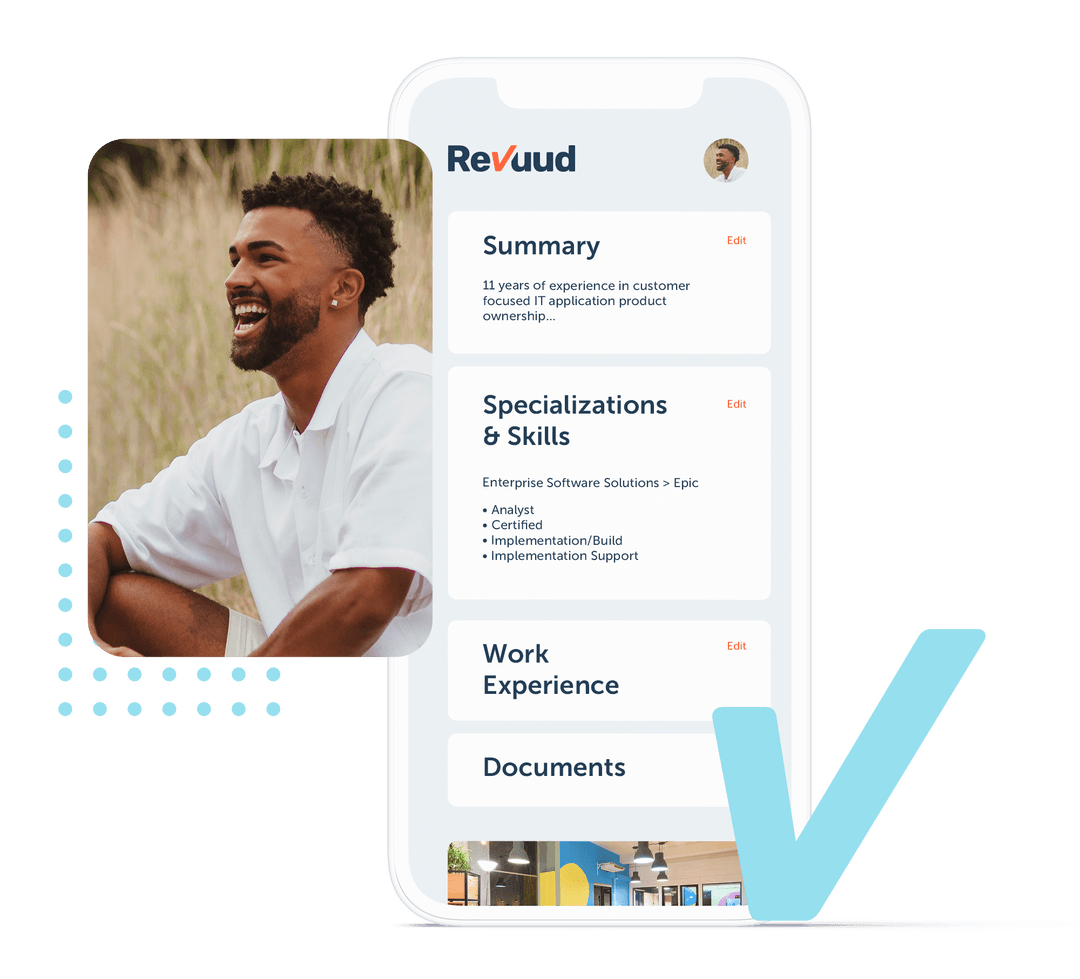 Partnership Spotlight
Revuud Has Partnered with Texas Hospital Association
Revuud provides Texas healthcare organizations with the ability to quickly search and connect with IT candidates, review their portfolios, and evaluate their credentials and references, all in one place.