For Healthcare Systems
Our Story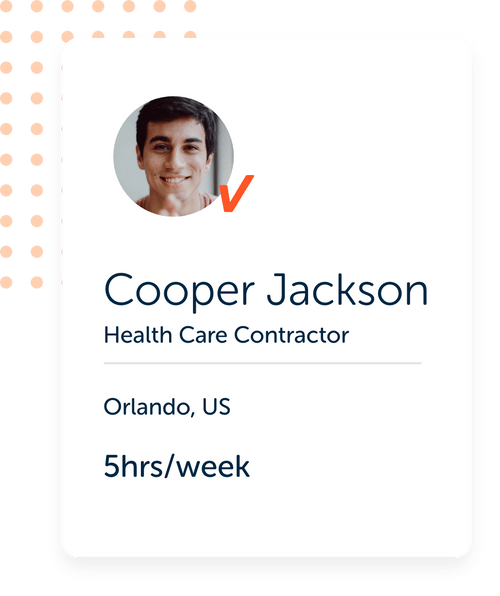 Revuud was founded under one premise: To simplify the process of connecting Healthcare Systems that want to hire IT interim staff with IT Talent looking for work.

Organizations that need a talented workforce and the Talent looking to be hired are both looking for the flexibility that keeps, or puts the most money in their pocket.
‍
Flexibility today means a business model that includes the technology to support a marketplace-to create an online work community. Revuud enables and empowers Healthcare Systems and Talent to engage without a third party muddying the waters.

That's what today's work looks like, and it's why Revuud exists.

We're changing how people work today for a stronger and more connected workforce tomorrow.
Finally, a better way to build and scale your flexible workforce.
A technology platform should make it easy to build and manage your workforce. A workforce that can support your business without the high costs and inefficiencies of staffing agencies.
The Revuud name was created with the goal in mind to bring "reviewed" or pre-vetted talent direct to our Healthcare Systems. Highly experienced and qualified resources should have a platform so they can be found for work at rates that make sense for both the Healthcare System and the Talent.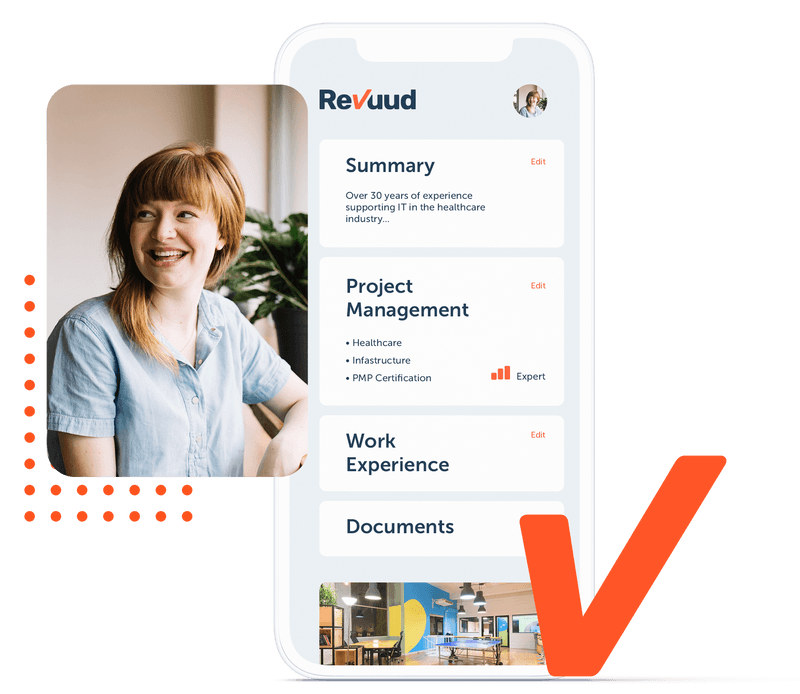 You're in control
Build
Work with Revuud to build and manage proven Talent groups
Post
Post projects and search for Talent that match your needs
Message
Message your Talent directly
Create
Create and send engagement details through Revuud
Streamline
Streamline Talent onboarding and workflows
Scalable, flexible, and scoped to your needs
Types of work Revuud Talent support
ERP Implementation and Support
EHR Implementation and Support
Interface Development and Management
Infrastructure Innovation and Maintenance
Finance and Revenue Cycle
Streamline Talent onboarding and workflows
The Revuud workflow - efficient and engaging
Time approved invoice sent
The breakdown
How Revuud Compares

Dedicated support resources
Candidate submission, selection, interview scheduling, feedback
Insurance coverage
Billing and time tracking
User friendly platform - putting your managers in control
Direct connection to talent resources
Software with built in configurable onboarding workflows
Workflows and audit trails
Time to fill in 1 week or less
Future of work enabled
Talent grouping and tracking
In platform messaging
Hire direct with no charges
PO and invoicing information embedded
System or record for current and past engagements
Let's get started
We're only a click away from your next hire.